Born on 23.11.1884 in Kassel, deported from Stuttgart on 1.December 1941 to Riga / Jungfernhof camp.
"Erna Bellson can unfortunately not be traced. The residents' registration documents are missing and she is not listed in the address books. However, this would be quite expected if she was employed as a single woman and lived here longer."
This message from the Karlsruhe archives exemplifies how difficult it is to learn more about Erna Bellson's checkered life. When she was born in Kassel in 1884, she already had four older sisters, with two more siblings to follow. Her parents, Ordeline Bellson, née Rogosinki, and Adolph Bellson had opened a photography studio in Adolph's hometown of Kassel in 1878.
However, professional photography and the name Bellson may have been thought of together in Kassel for quite some time. As early as 1851, the Kassel address book lists Louis Bellson as a 'painter and daguerreotypist' – the daguerreotype is considered the forerunner of photography. The year 1851 indicates that the Bellson family was among the pioneers in this new art. So even if professionally practiced photography was part of the 'family tradition', it may have been unusual for a young woman to train in this profession.
She completed her apprenticeship, probably in her parents' studio, at the age of 16 in 1900. Erna remained single and presumably later earned her living as a photographer.
Erna's wandering years
In 1903, when Erna was 19 and still a minor according to the law of the time, there is a reference to stays in Weeze and Hanover, in 1906 she went to Coburg, Bottrop, Magdeburg and Mannheim, in 1908 to Darmstadt and Pforzheim, and in 1909 she stayed in Berlin.
The references are, however, so vague that it cannot be concluded that she also worked in these places.
After World War I, Erna Bellson moved only in southern Germany, and at some stops it is possible to prove when she worked for which established photographer. From October 1919 she was in Karlsruhe, from September 1925 in the spa town of Wildbad, where she probably worked for the Blumenthal photo studio. In Reutlingen she worked for the photographer Karl Schmalz and in 1926 she moved on to Pforzheim, where she was employed by the Jewish professional colleague Max Rödelsheimer and also lived in his house. Whether Max told her about his brother Fritz living in Göppingen, showed her photos of his nieces born in 1928 and 1930?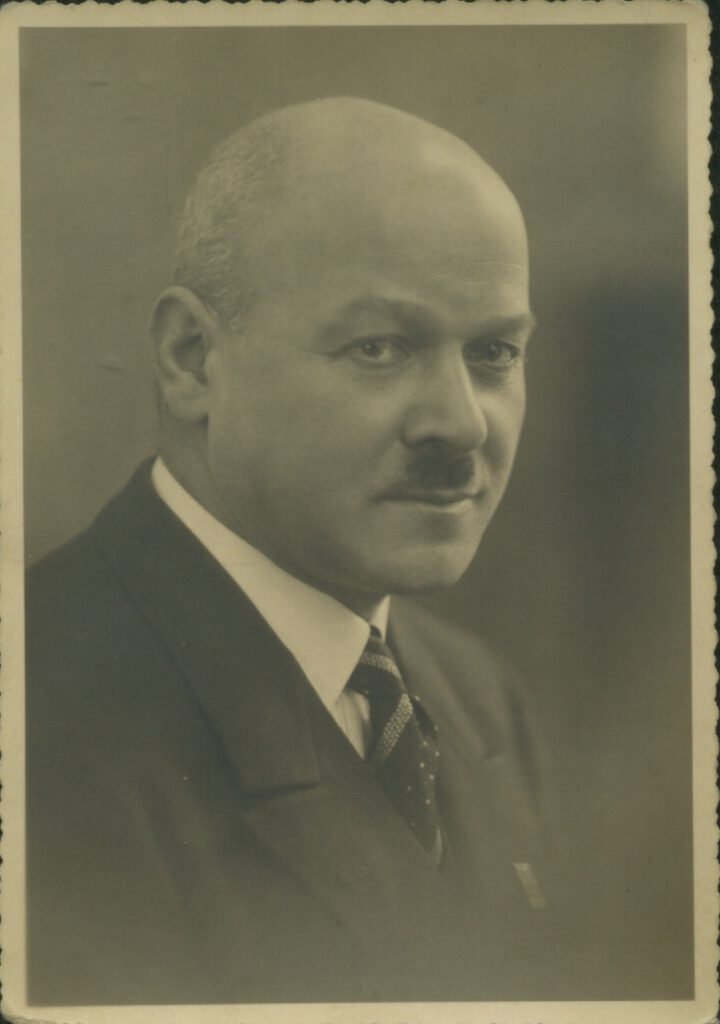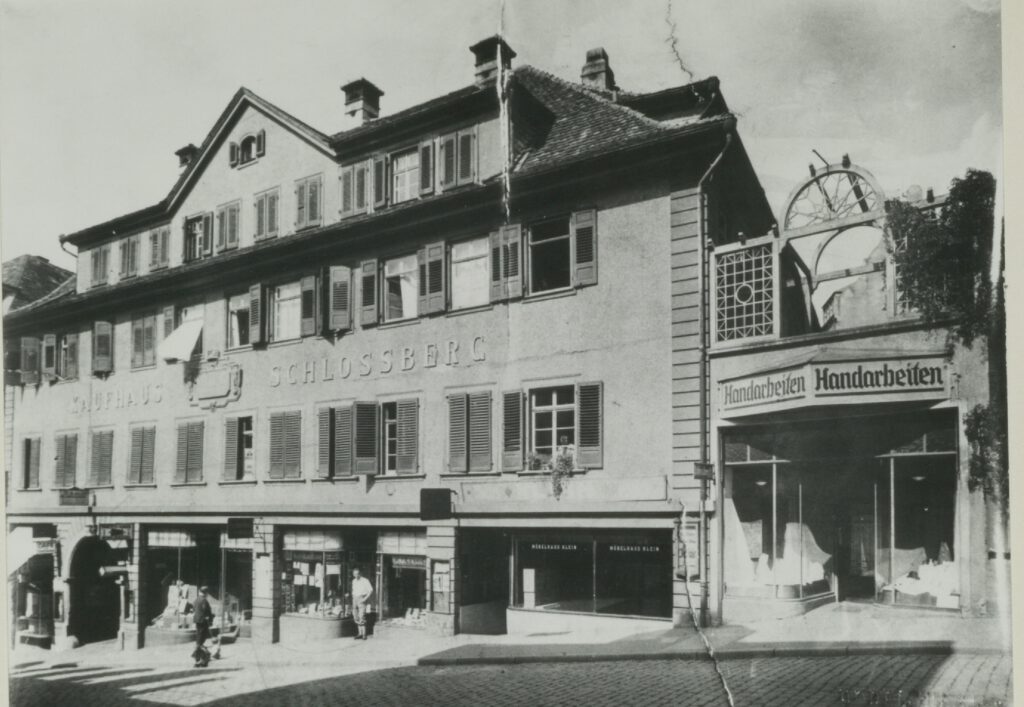 A place to stay in Stuttgart?
From 1933 Erna Bellson lives in Stuttgart and works as a 'helper' in the 'Fotohaus Otto Markmann' in Rotebühlstraße. How long could she continue to work in her profession under Nazi rule?

Strangely enough, her name only appears in the 1940 edition of the Stuttgart address book, at which time she lived at Ernst-Weinsteinstr. 33. The address Rosenbergstr. 105 in the 1941 address book indicates that Erna Bellson was forced to move into a 'Judenhaus'. When she was transferred to the forced residence Schloss Weißenstein on November 1, 1941, seven female roommates from Rosenbergstr. 105 came with her.
Erna had barely a month to settle into the new, cramped and winter-cold accommodation, and by the end of November she and 16 other Schloss Weißenstein inmates had to leave again.
Via the temporary camp on Stuttgart's Killesberg she was deported together with about 1000 Jews in an unheated train to Riga in German-occupied Latvia. In the camp 'Jungfernhof', a run-down estate, freezing temperatures prevailed in the winter of 1941 / 42. Whether Erna Bellson survived these months could not be determined. Her life probably ended on March 26, 1942 at the latest: Murdered by German or Latvian firing squads in the forest plot 'Bikernieki'.
The fate of Erna's siblings
Back to Erna's short stay in Schloss Weißenstein: About 10 km away in the town of Geislingen a.d. Steige, Erna's oldest sister Marianne was married to Willi Burger, a Catholic, with whom she had two children. Did Erna receive visits and support from her sister? Marianne Burger survived the Nazi period in a 'privileged mixed marriage', after the end of the war she emigrated, widowed in the meantime, to Switzerland / Zurich, where her son Willi Phillip had already fled to in 1936.
Erna's sister Franziska, 1 year older, who lived in Stuttgart in her 2nd marriage, was murdered in Riga / Jungfernhof like Erna.
Jenny Voss, née Bellson, who was born in 1888 as the youngest of the siblings, was deported from her home in Hamburg to the concentration camp Theresienstadt in 1942, and further to the extermination camp Auschwitz in 1944.
Erna's only brother, Isidor Max, born in 1886, was killed as a German soldier in the First World War.
The Bellson family: a 'dynasty' of photographers and photographers – and there are no photos of the family members. And thus none of Erna Bellson, this unconventional, independent woman whose life ended in racially motivated murder.
(01/29/2022 kmr)