Schlossstraße 16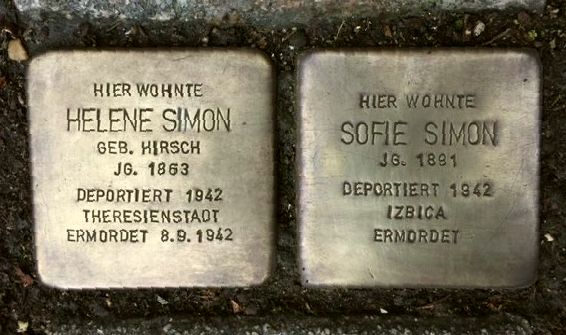 The Daughter of a Cattle Dealer from Haigerloch
Helene Simon's maiden name was Hirsch, and she was born in the Jewish community of Haigerloch where her father was a cattle dealer. Her birth date is well documented: she was born at 10:30 a.m. on June 3, 1863, the youngest child of Jette and Samuel Hirsch. Jette died at the young age of 58 when Helene was only 15 years old.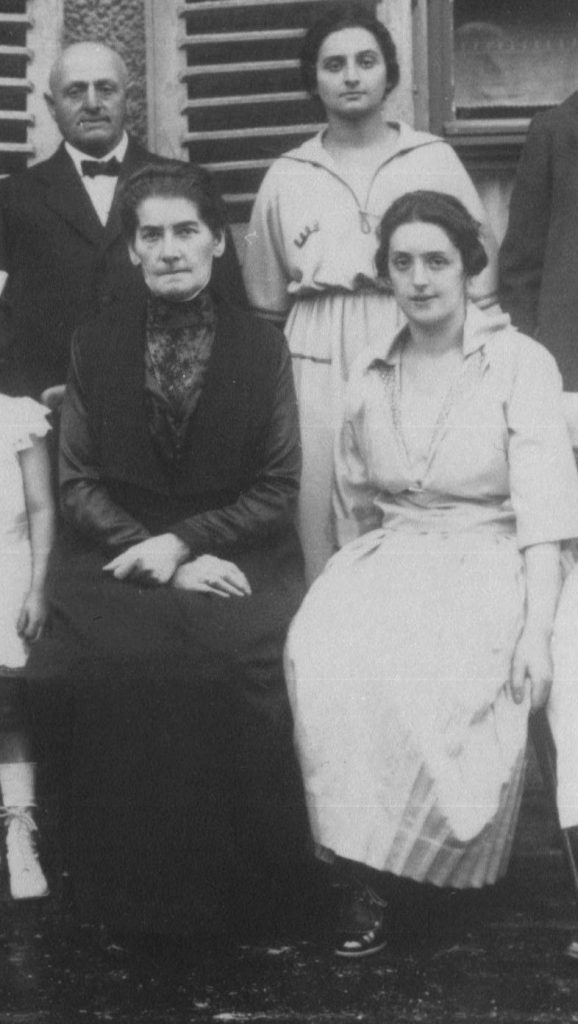 Three of Helene's siblings emigrated to America and one of her brothers, Max Hirsch (see Stumbling Stone-biography), moved to Göppingen / Jebenhausen, where his mother Jette, née Dettelbacher, was from. It is not clear when Helene left Haigerloch. In June 1889 she married Isidor Simon who was three years older than her and also from Göppingen. Isidor, who came from Jöhlingen near Durlach, was a cattle dealer and operated his own business with his brother Adolph from approximately 1907 until 1924. His first private residence and business address was Querstraße 13. He and his family then relocated to a private residence at Schloss-Straße 16, immediately to the north of the 'Alter Kasten' building.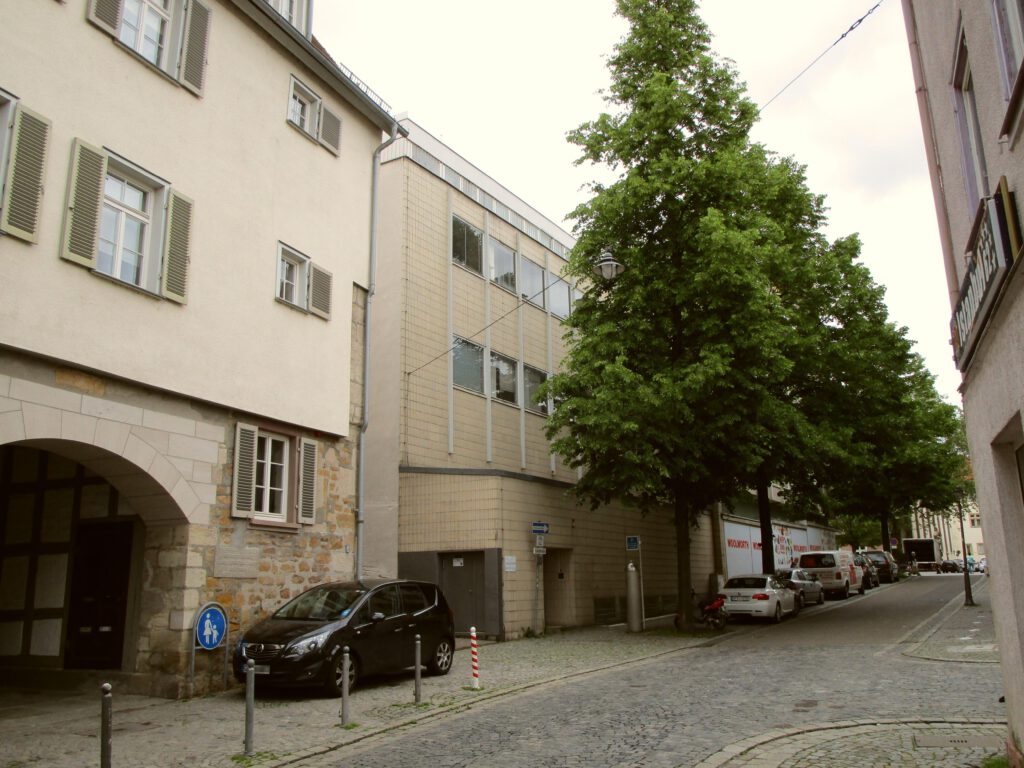 During the first two years after Helene and Isidor were married, their daughters were born: Julie in 1890 and Sofie on August 30, 1891. In 1894 their son Arthur was born, and in 1896 their last child, a daughter named Elvira, who died during the same year. Beginning in 1893 and until his death in 1897, Helene's aged father Samuel also lived in Göppingen, and it is likely that Helene was responsible for his care. Besides her duties as businesswoman and mother, Helene still took time to do volunteer work in the Jewish community. Her name is listed in Dr. Aron Tänzer's book as a committee member of the Israelite women's club which was recognized for its considerable fundraising and aid activities during World War I. Isidor and Helene lost their son Arthur, who had signed up as a volunteer, during that war. He died of influenza in 1918 while on home leave.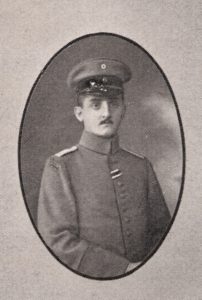 Jews and Christians Under One Roof
Since approximately 1920, the Simon family lived on the second floor of the house at Schloss-Straße 16. The big building had been purchased by Gertrud and Rudolf Keppelmayr in 1904. On the ground floor was the Keppelmayr family's furniture business and their living quarters, and the second, third and fourth floors were rented mainly to Jewish families, as their daughter Hildegard Nagel-Shutler, née Keppelmayr, remembered.
Until his death in 1924, Eugen Ries and his family lived on the third floor. The fourth floor was occupied by the six-member Srodek family. Mrs. Nagel-Shutler remembered that Mr. Srodek, who was a taylor, had an unobstructed view of the clock on the tower of the Stadtkirche (town church) while sitting cross-legged on his work table. This way he could estimate the exact time he spent on each garment he was tailoring. Because of their friendly relations with their Jewish renters, the Keppelmayrs were treated with suspicion by the Göppingen Nazis. As harassment, the accounting books of the furniture business were frequently – and unnecessarily – audited, however no irregularities could ever be found by the Nazi officials. Mrs. Nagel-Shutler remembered the Simons well, including their small dog. When Mr. Simon returned home from work, he whistled and the dog ran to greet him. She also remembered that when she was a small girl, she would visit the Simon family in their second-floor apartment and play with their dog. She loved eating the 'Mazzos' which were always offered to her.
In 1922 Julie Simon, the oldest daughter, married Salomon Heilpern, who was from Hamburg. She was remembered as a gifted singer in the "Liederkranz" (the Göppingen singing choir). The couple settled in Kassel, and in 1923 Julie bore twins who died shortly after birth. Julie and Salomon Heilpern were deported to the Buchenwald concentration camp after the Pogrom Night. After their release, they fled to New York in 1938 and 1939, where Julie died childless in 1959.

A Woman of Elevated Position
Sofie Simon remained single and was a professional and highly qualified woman. Dr. Calisir, née Kapphan, always remembered that her 'Aunt Sofie' was gifted in foreign languages. Sofie Simon was a classmate of Dr. Calisir's mother and visited the Kapphan family often. Since 1932, Sofie Simon worked as a foreign correspondent-translator for the Schuler Company in a position with many responsibilities. That is where she became a target for the Göppingen Nazis. The 'Flammenzeichen' (The Sign of the Flame), an inflammatory newspaper distributed in Württemberg, published the following statement in its January 1937 edition:
"The Jewess Simon is employed by the L. Schuler Machine Manufacturing Company, a firm and factory which is important for weapons production, and she handles lots of foreign correspondence there! She is rumored to have plans to leave for America. Some honest Göppingen citizens will be glad not to have to look at her defiant face any longer."
As Dr. Calisir remembered, Sofie resisted the immense pressure that the Nazis exerted on her, trying to drive her out of her job. She did not accept the offer of her employer to be transferred to a factory in another country. Did the worries about her widowed mother (Isidor Simon had died in 1930) also play a part in her decision not to emigrate?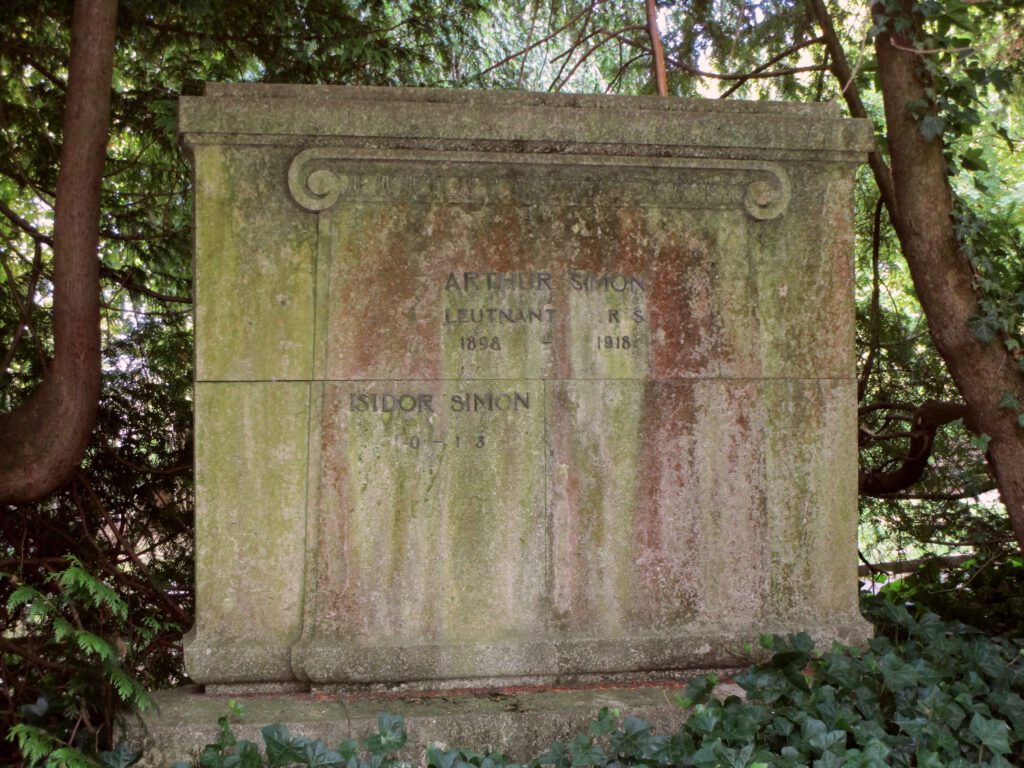 And Helene? Most likely she was not willing to consider this step into an uncertain exile at her age – she was over 70 years old. As a widow, would she even have had the necessary financial means for an escape? At the end of 1938, Sofie's professional and financial situation had also worsened. Company president Louis Schuler stated in the official record in 1945:
"After endless, for me personally dangerous wrangling, Miss Simon was eventually relieved of her duties on December 31, 1938."
Anyone who has done research on Louis Schuler's life during the Nazi time knows that the pressure the Nazis exerted on him personally and on his company was indeed severe. However, Louis Schuler did not mention in his official statement an additional fact that Mrs. Nagel-Shutler added:
"When Sofie could no longer work 'officially' for the Schuler Company, translation work was secretly delivered to her home and picked up again, at considerable risk and danger to everyone involved."
One can only assume that Sofie Simon was also secretly paid for her work. It is not known how long this arrangement lasted.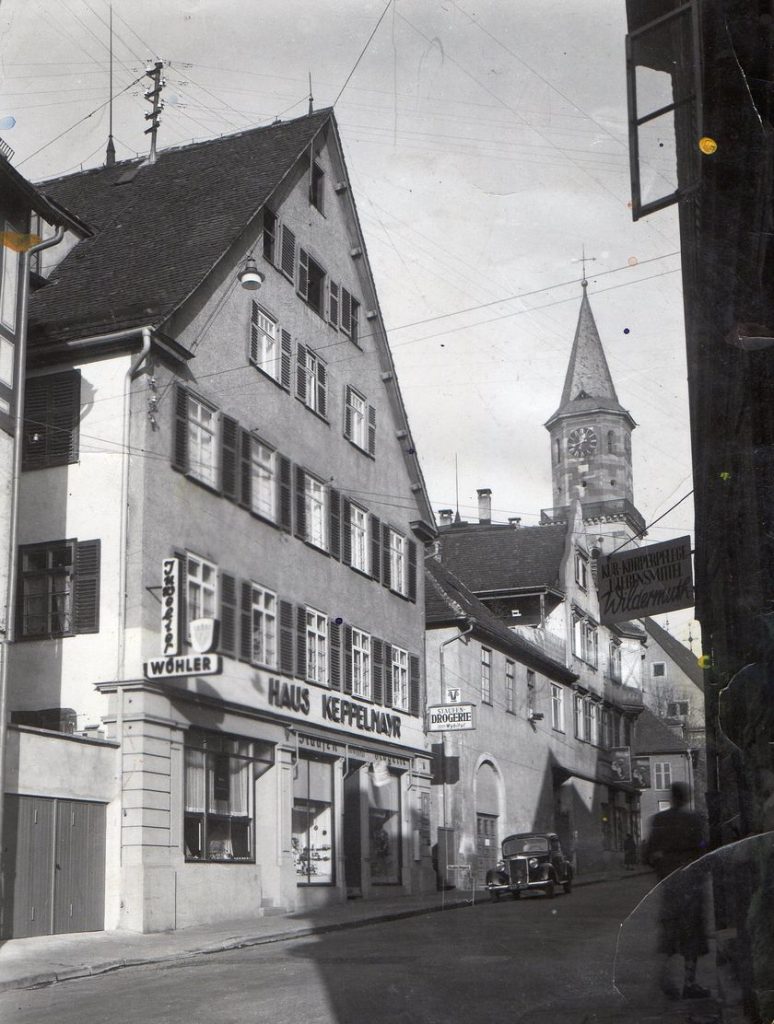 Expelled, Robbed and Murdered
During the following years, Helene and Sofie Simon were forced to move out of their comfortable four-room apartment in the Schloss-Straße. A large part of their furniture had to be left behind because of the cramped conditions at their new address at Lutherstraße 11, where they lived in the house with Hedwig and Sigmund Frankfurter (see Stolperstein-biography). Their remaining furniture that they had been forced to leave behind was appropriated by the German government, along with the piano of the music-loving family. The pieces were auctioned off and the proceeds went into the state treasury.
On April 1942, mother and daughter were included on the list of people to be deported to Izbica in occupied Poland. However, only Sofie was sent to her death there. Hedwig Frankfurter wrote in a letter dated April 10:
"To our great sorrow, Mr. and Mrs. Oppenheimerand Miss Simon will have to leave us after we had formed such a harmonious household community. Old Mrs. Simon probably will have to go to a nursing home."
Dr. Calisir described a sad event about which she had learned from her mother. The departure of the deportation train in Stuttgart had been delayed. Members of a missionary group at the railroad station were able to make contact with the occupants on the train. By chance, one of Sofie Simon's former classmates was among them. When she discovered that Sofie was on the train, she advised her to flee and offered her help and a place of refuge. However, Sofie would not accept this offer because she did not want to endanger her former classmate.
Izbica in occupied Poland was a ghetto where Jews were murdered, but it was mainly a transit hub from which people were transported to extermination camps in Belzec and Sobibor. It is unknown in which of these German sites of mass murder Sofie Simon's life ended.
At first, Helene Simon was placed in a compulsory nursing home at Schloss Eschenau which today is located in the community of Obersulm near Heilbronn. From there she and her brother Max Hirsch were deported to the Theresienstadt ghetto – which is not actually considered an extermination camp, but where the living conditions were so harsh that it amounted to a death sentence for the majority of the old people.
It can be assumed from her death certificate that Helene Simon was housed in the attic of the 'Dresden Kaserne'- a place that had no insulation for warmth and where the toilets were located several floors below. There she remained alive for only four more months; the date of her death is recorded as September 8, 1942. The female Jewish doctor and the doctor who had to record her cause of death had to list it as 'old-age infirmity'.
The life of Helene's brother Max Hirsch also ended in Theresienstadt. Two of his daughters and a son became victims of the Nazi Terror as well.
Other members from a different branch of the Simon family were also murdered: Isidor's niece Blanka Hess, née Simon, lived in Karlsruhe, she and her husband Adolph were murdered at Auschwitz concentration camp in August 1942. Selma Hagnauer, née Simon, lived in Weingarten / Baden. She also was a niece of Isidor. Selma, her husband Gustav, and her son Heinz Ludwig Hagnauer, who was born in 1925, lost their lives at Auschwitz concentration camp in March 1944.
In May 2009, Stumbling Stones for Helene and Sofie Simon where installed in front of their former residence at Schloss-Straße 16. We would like to thank the late Dr. Calisir and Mrs. Ingrid Rockwell for sharing their family memories. Mrs. Rockwell also provided the photo of the house. We would also like to thank Mrs. Natalie Levinson for sharing with us the photo of Helene and Sofie Simon which was taken in 1926.
We thank late Mrs. Dr. Calisir and Mrs. Ingrid Rockwell (Keppelmayr Family) for sharing their family memories. Mrs. Rockwell made available the photo of the house.
(08.07.2022 kmr/ir)