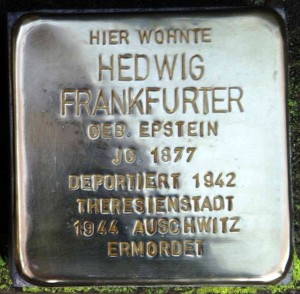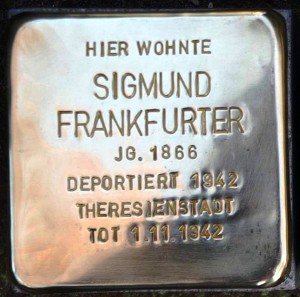 I enjoy inviting guests to my home…
People liked being guests in the home of Hedwig Frankfurter in the Luther Street 11, and friends and good acquaintances probably were often lucky enough to be invited. Their circle of friends was not limited by religion. Carl Schlecht, an entrepreneur from Ebersbach and a Christian, belonged to their inner circle. Young guests also received her full attention: Late Doris Doctor remembered her great-aunt Hedwig:
"Hedwig Frankfurter was a very dear, lively person who once invited me to Goeppingen for a week: she introduced me to other girls and spoiled me a lot. She liked to laugh and always was in a good mood. She served me wonderful meals which tasted delicious. She was delighted that I ate so well because she had heard from my mother that I was a picky eater."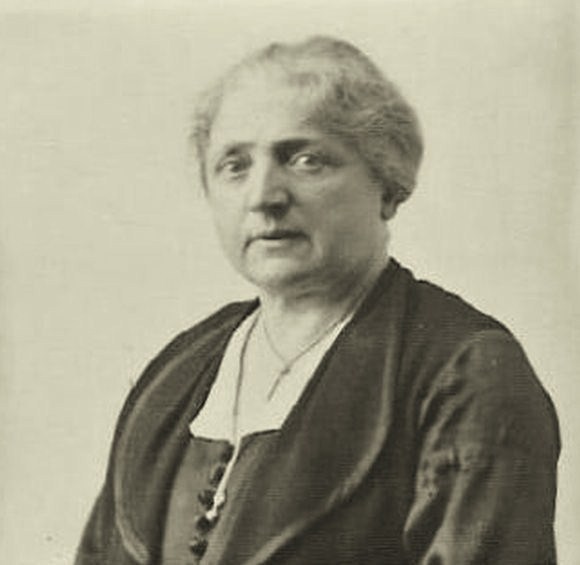 Sigmund also had a special place in the memories from her youth: "I also remember Sigmund Frankfurter well. He was a big man, very dear, but I was a little scared of him because he seemed so huge to me."
The house in the Luther Street, which the couple had purchased in 1924, was comfortable and modern. Traditionally the relatives who lived far and wide celebrated family get-togethers at Lake Constance.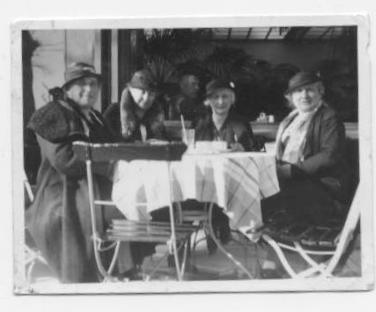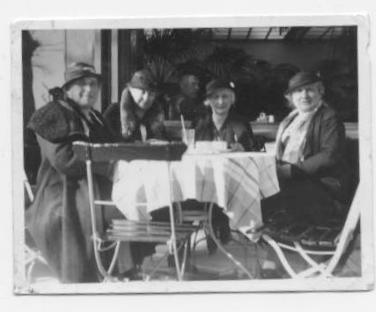 A 1935 photo shows Hedwig Frankfurter with a group having coffee in an outdoor café in Meersburg. "Heavenly!", is her written comment on the back of the picture. Did Hedwig inherit her joyfulness right from the cradle? As the youngest of seven siblings, she could probably enjoy being the 'baby in the family', which would have been an advantage. Her family, the Epsteins, were well-off and lived in Augsburg, and their cultural heritage would have had a positive influence on her. (Silvia Hurst wrote about the influence that the Protestant-Pietist environment of Goeppingen had on its Jewish citizens – see Stumbling Stones biography of Irma and Julius Fleischer).
Nothing negative could be said about her marriage to Sigmund Frankfurter, whom she married in 1889. Even during times of trouble she had only good things to say about her husband, who was eleven years older than her.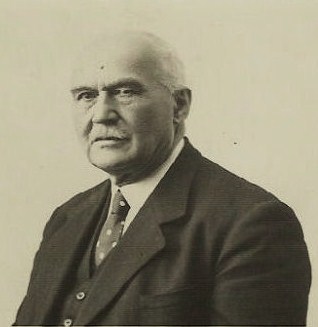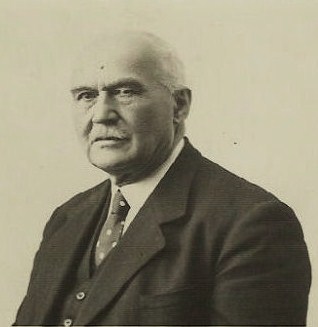 A quote from a letter dated June 29, 1941: "Once again, my dear husband proved to be invaluable through his calmness, and a big help. He also assists in our household with shopping and helping out." And on September 3, 1941, she writes: "If you could only see how diligently Sigmund helps me, you would have to smile. It doesn't matter if he is drying dishes, cleaning vegetables, running errands, or working in the garden etc." (A lot of credit has to be given to Sigmund for going shopping during this time, because it would have been like running the gauntlet to go out in public while wearing the 'Yellow Star').
Successful descendants
The children would not have caused Hedwig any worries. Heinrich was born in 1901, and his brother Richard in 1911. Both got highly trained and qualified in their profession as textile engineers, and took over management positions in the family company, the weaving firm of Brothers Frankfurter OHG. As might have been expected, the sons also helped carry on the family line: In 1931, Heinrich married Ilse Berlizheimer from Hanau, and Hedwig probably was happy about the birth of their first child, Ruth Ida, born in 1935. Three years later there was double joy for the grandparents because Ruth's brother Michael was born, and Richard, who had married Elsbeth Fleischer in 1937, also became a father: the child was named Edith.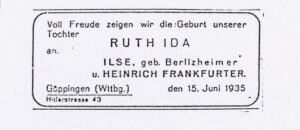 . . .earlier a well-respected Goeppingen citizen
However, the year 1938 cause a deep upheaval in the family history. Heinrich Frankfurter wrote in 1966 in a letter to Georg Weber: "During Kristallnacht in November 1938, my father and my brother were arrested. My brother was sent to the concentration camp in Dachau. My father, who had been a well-respected citizen of Goeppingen, a trade judge and member of the board of directors of the local health insurance company, was thrown into the Goeppingen jail. Upon his return from Dachau, when my brother urged that the hand-over of the factory be equitable and fair, he is promptly arrested again and taken to the concentration camp in Welzheim. But my brother managed to emigrate to Peru with his wife and child." This assessment of the past is supported by a letter which was written by Martha Steiner on November 27, 1938, to Heinrich Frankfurter during her escape from Germany: "When your father was arrested at the morning 6:00 clock, your mother was in the hospital for observation, thank goodness! Your mother, of course, was more distraught than your father, especially about Richard. In the beginning she always said: "My little Richard should not have to eat out of an aluminum bowl". To clarify: He ate and adjusted well, according to his good friend Alb." (Alb. = Albert Steiner, Martha's husband, who also was sent to Dachau – kmr)
Sigmund Frankfurter's social involvement also extend into the area of religion: Dr. Aron Taenzer noted that Sigmund was elected to serve on the Board of the Jewish community , and that this position was confirmed in 1924. He also took over various responsibilities in the 'Merkuria' Club, which was intended at first as a non-denominational institution of higher learning for the sons of the citizens. Since 1919 he also was a member of the Board of Directors of the 'Central Club of German Nationals of the Jewish Faith, local group Goeppingen.'
How did religion figure into the lives of the Frankfurters? It would have been more important to them not to break the traditions than to strictly follow the rules of the faith. In many of the letters written by Hedwig Frankfurther's hand, mention is often made about Easter, Pentecost and Christmas, and the names of the Jewish holidays never appear.
Escape of the Sons – Nana's Help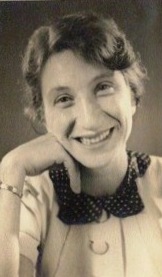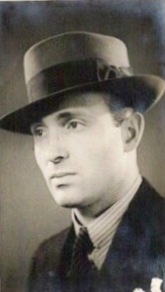 1938/39 the sons and their families fled Nazi Germany. Heinrich and his wife Ilse were lucky enough to leave before the Pogrom night ('Kristallnacht'). Their destination was Palestine, which is no surprise for a couple who was very involved in the Goeppingen Zionist movement. Ruth Adler, née Frankfurter, wrote in her autobiography: "Heinrich and Ilse, who were increasingly worried about the worsening of National Socialism, received a visa for Palestine by the British-mandated government, but it was limited to only a few weeks. However, this was not valid for the children. However, they used this opportunity anyway and left their home on Sept. 23, 1938 – for only a short time, they thought. During their absence the November Pogrom took place, during which the Goeppingen synagogue was burned down and many Jews found their lives in danger.(…) Following these dramatic events the return to Goeppingen by Heinrich and Ilse Frankfurter was not advisable. 'Nana', the Caritas-nanny (Sister) Emilie Eisele, who was faithful to the family and in whose care three-year-old Ruth and ten-month-old Michael had been left, followed them to Palestine as soon as the visas became available. On January 2nd, she handed over the children to their parents and helped them avoid the dangerous trip back to Germany.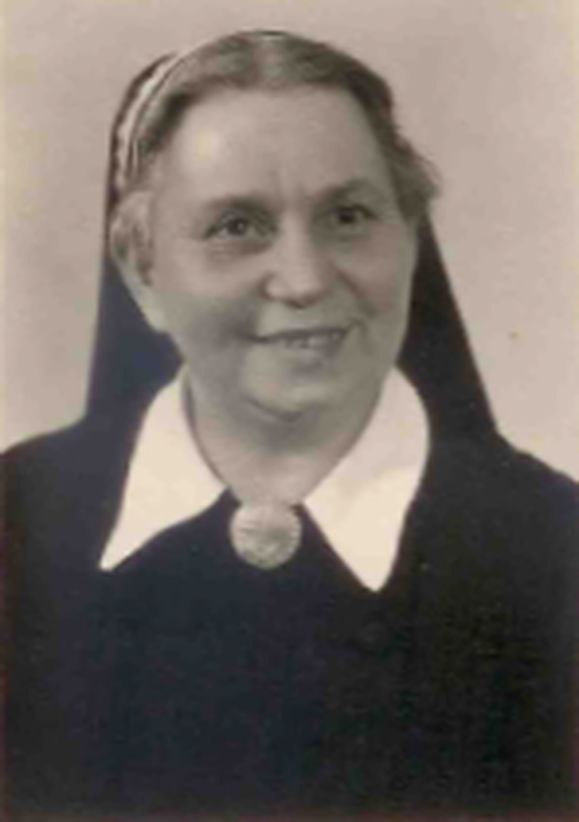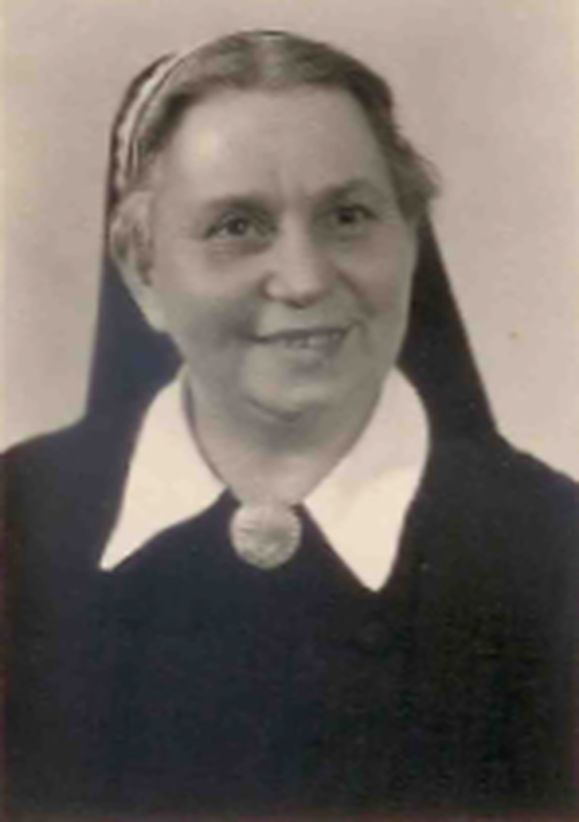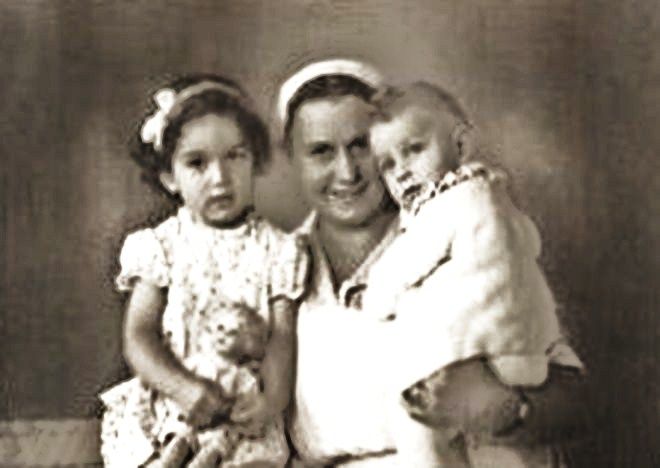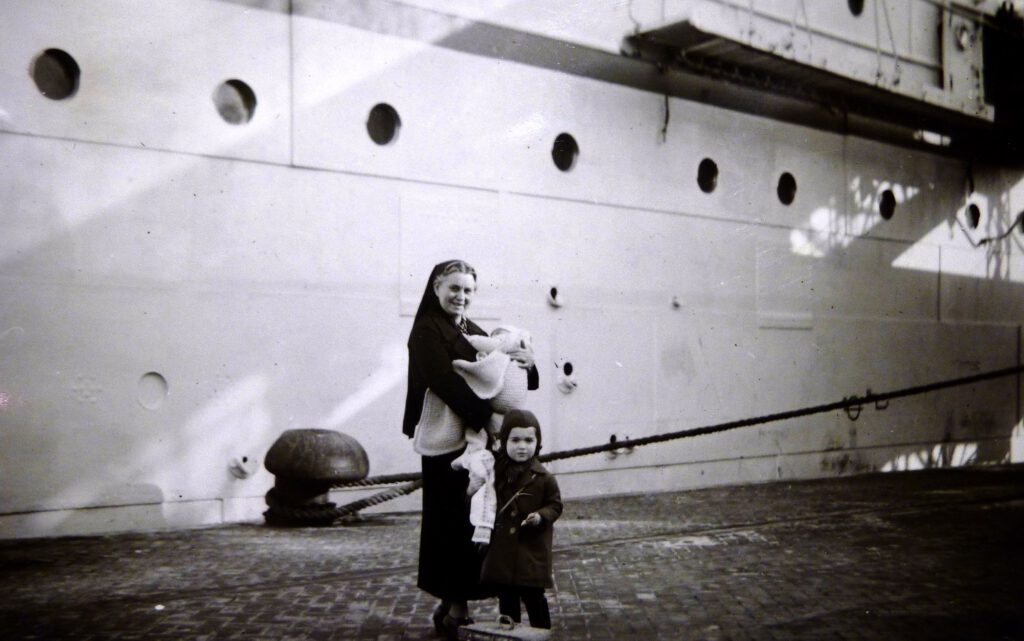 Apparently Emilie Eisele wanted to stay with the Frankfurter family in Palestine. However, relatives remember that her family was harassed by the Nazis, a brother was even arrested, to force her to return. Her nickname of 'Jew Nanny' was derogatory as well as praiseworthy, depending on the political leaning of the person calling her this. Most likely it was by choice that Emilie Eisele worked specifically for Jewish families, her own chosen path of resistance against the hatred of the Jews by the Nazis.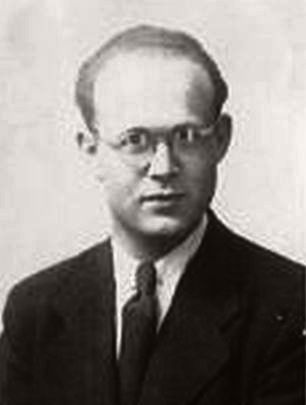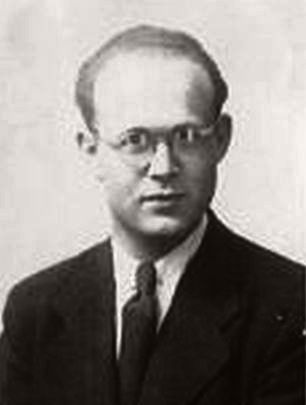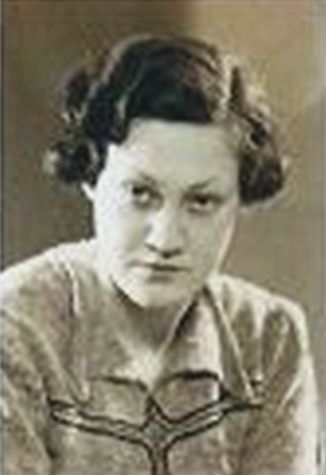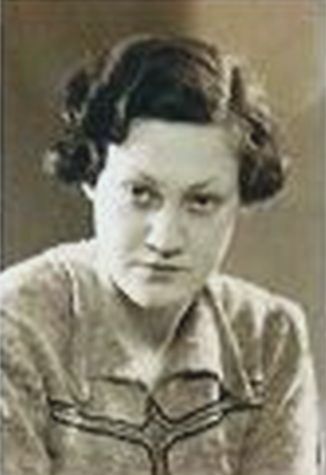 Richard Frankfurter was also able to flee, as previously mentioned, to Peru, where one of his relatives, his brother-in-law Edgar Fleischer, had already fled. The escape was successful, however it appears that it left a cloud hanging over the family. First, Edgar Fleischer died in an airplane crash in September 1939, and Richard's wife Elsbeth became the victim of a car accident in January 1941. One year later, Richard Frankfurter married Gerda Lewin, their child Raul was not born until 1945.
Forced out the World
At first, Sigmund and Hedwig had not planned to flee Germany after the take-over by the Nazis. In the above mentioned letter, Heinrich Frankfurter mentions his father's feelings to Georg Weber: "I am a German, why should I have to go abroad? I have done nothing wrong, why should such an injustice be done to me?" But it became painfully evident to Sigmund Frankfurter that the Nazis did not abide by the rules of humanity. On October 31, 1938, he was forced to sell his weaving company below the market value to NSKK-Oberstaffelfuehrer Wilhelm Munz from Goeppingen and Karl Oehme from Ulm. However, the latter was only a front for his son-in-law Eugen Wahler. Wahler was NSDAP- Kreisleiter in Nuertingen and was well-acquainted with Wuerttemberg NS-Gauleiter Murr. During the first months of 1939 Sigmund, by now already 73 years old, had to carry the whole burden to 'liquidate' his company and to fight off the nasty payment denials by the new owners.
With each month, the chances to leave Germany become slimmer. According to letters and the restitution documents, the couple had hoped at first to follow the family of their son Heinrich to Palestine. They already had purchased clothing suitable for the tropics. Later, the couple tried to find safety in Peru at their son Richard. On November 4, 1941, Hedwig wrote to him: "Yesterday we received notice from the Peruvian consulate in Berlin that our visa had arrived. That in itself would be good news, if only the current impossibility of our emigration would not be so depressing (…). I try very hard not to let this get me down and be a good example for your father (…). Father is studying Spanish very well, with a dedication as if he is going to school."

It was futile. Hedwig Frankfurter documents the time before their deportation in many letters addressed to Mathilde Gutmann in Switzerland. They describe how the formerly very sociable Hedwig becomes increasingly more excluded from social activities and was basically restricted to her house. A letter from May 8, 1942: "You would be very surprised, dear Thilde, how different my household has become. I do not even enjoy it any longer. We do not have guests any more, which I used to enjoy so much, nor any music. As long as Nana was still with us, there was some joy and cheerfulness. Our community now consists of only 16 people, who are all worn down with worries (…). We will be spending Pentecost in the same manner as we did at Easter. We are staying at home. How fun it was earlier to go on excursions together! All gone!"
Sister (nanny) Emilie Eisele, 'Nana', was pressured by the Nazis to break off her close contact with her friend Hedwig, which she had bravely carried on after her return from Palestine. Through the Braigs, a family of friends, she tried to at least get groceries to the Frankfurters. Elisabeth Williams, née Braig, remembered being told by her mother, that Hedwig Frankfurter often came to their family in Kleberstraße to cry in vain. The children of the Braig family often asked her mother about the 'Stern', just to hear that this is only of concern for adults. In the according house in Kleberstraße stayed (together with the Braig family) Emilie Eisele after she had returned back from Palestine.
As much as it was possible, Hedwig stayed in contact with the other troubled Jews in Goeppingen and tried, through relatives in Switzerland, to support them.
A Good 'Jewish House'
Her house in the Luther Strasse turned more and more into a 'Judenhaus', because more and more Jewish Goeppingers were forcibly housed there. Besides brother-in-law Jakob as well as relatives Rosa Fleischer and Emilie Goldstein, there also lived Helene and Sofie Simon, Frida and Simon Oppenheimer, and at the end also Hilde and Heinrich Schiffmann in the house of the Frankfurters. Even though it became very tight, Hedwig could accept these conditions because she knew that otherwise it would have been worse for her guests. She wrote in a letter of April 10, 1942): "To our great sorrow, H. and S. Oppenheimer and Miss Simon will have to leave us in the next few days, just when we were forming such a congenial housing community." With the word 'leave' she paraphrases the deportation of her boarders: Most of them later on had been murdered. (see Stumbling Stones biographies). The last remaining boarders were the Schiffmann couple, Hedwig, and her brother-in-law Jakob. Hedwig once again mourned the loneliness in the house.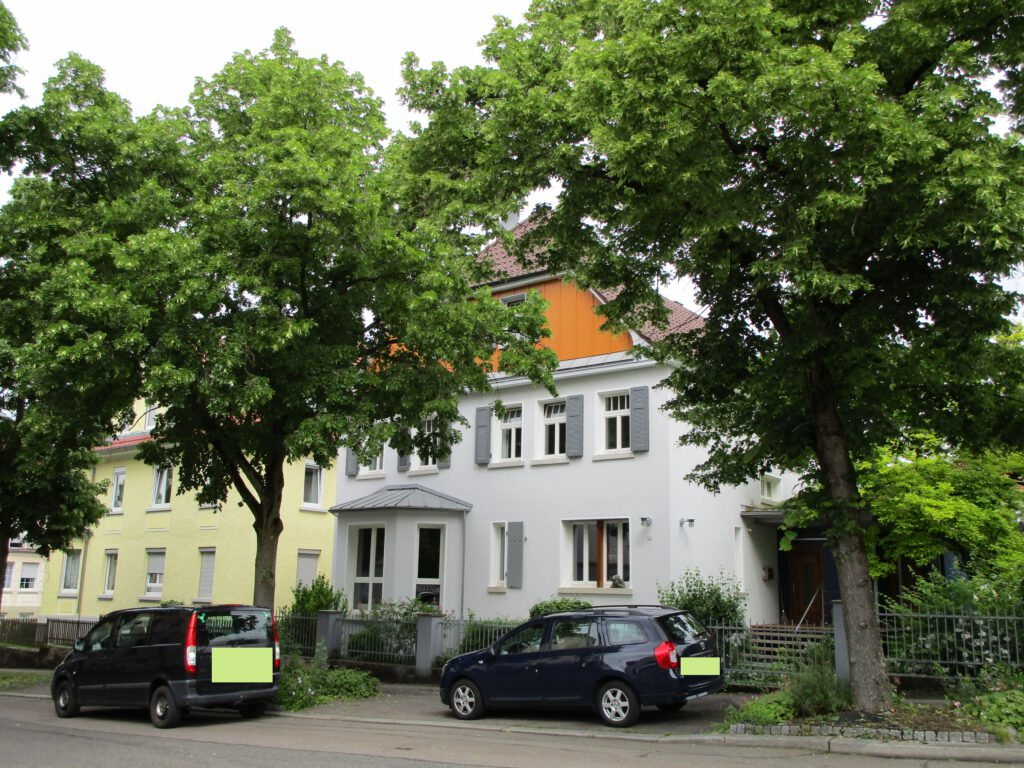 In June 1942 Hedwig, Sigmund and Jakob Frankfurter received notification that they would be forcibly re-settled in Oberdorf near Bopfingen. They were able to find out beforehand that a miserable, camped existence would await them there.
Theresienstadt, Auschwitz
But it didn`t happen this way: On Saturday, August 15, 1942, Hedwig wrote to Mathilde Gutmann: "Dear Thilde, by the time you receive these lines, we will have left our home. Today we received notice that we will have to have to leave on Thursday the 20th. You can imagine how heartsick I am, it will be one of the most difficult days of my life. The end destination is Theresienstadt, where my sisters-in-laws (…) are."
The deportation of the couple did not go unnoticed in Goeppingen. Mrs. Elisabet Williams, née Braig, shared the memories of her deceased mother: "My mother was a witness when the Frankfurters were taken from their house, inconsiderately treated like cattle on a rope." Late Mrs. Dr. Calisir, née Kapphan, learned from her parents: "The Frankfurters, old people over 80 years old, were 'picked up' in the middle of the night, which caused a lot of outrage among the population."
However, there were no consequences to the outrage in Goeppingen. Jakob, Hedwig, and Sigmund Frankfurter were deported via Stuttgart / Camp Killesberg on August 28, 1942, to concentration camp Theresienstadt. Sigmund Frankfurter died on November 1, 1942, under the murderous conditions of the confinement there, presumable cause of death being typhus or dysentery. Hedwig survived the hard time, she could work in the camp kitchen. As much as it was permitted, she kept up her correspondence with Thilde Gutmann. But on May 16, 1944, she was deported to Auschwitz and probably immediately murdered there.
Victims of the Nazi Germans were also her brother-in-law Jakob Frankfurter, her sisters-in-law Ida Bach, née Frankfurter, and Hedwig Epstein, who both had lived in Augsburg, as well as the mother of her daughter-in-law Elsbeth, Rosa Fleischer (see Stumbling Stones biographies Rosa Fleischer and Jakob Frankfurter).
On Sigmund's side of the family, Marie Bach, daughter of his sister Mathilde, was also murdered (see Stumbling Stones biography Jakob Frankfurter).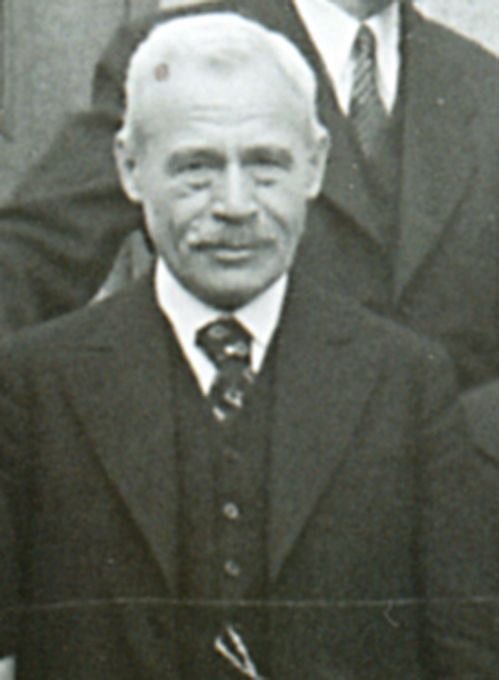 On November 25, 2011, Gunter Demnig placed Stumbling Stones for Hedwig and Sigmund Frankfurter in front of the house on Luther Strasse 11. Present at this event were Ruth Adler, the granddaughter of the Frankfurters, and Doris Doctor (late), their grand nice.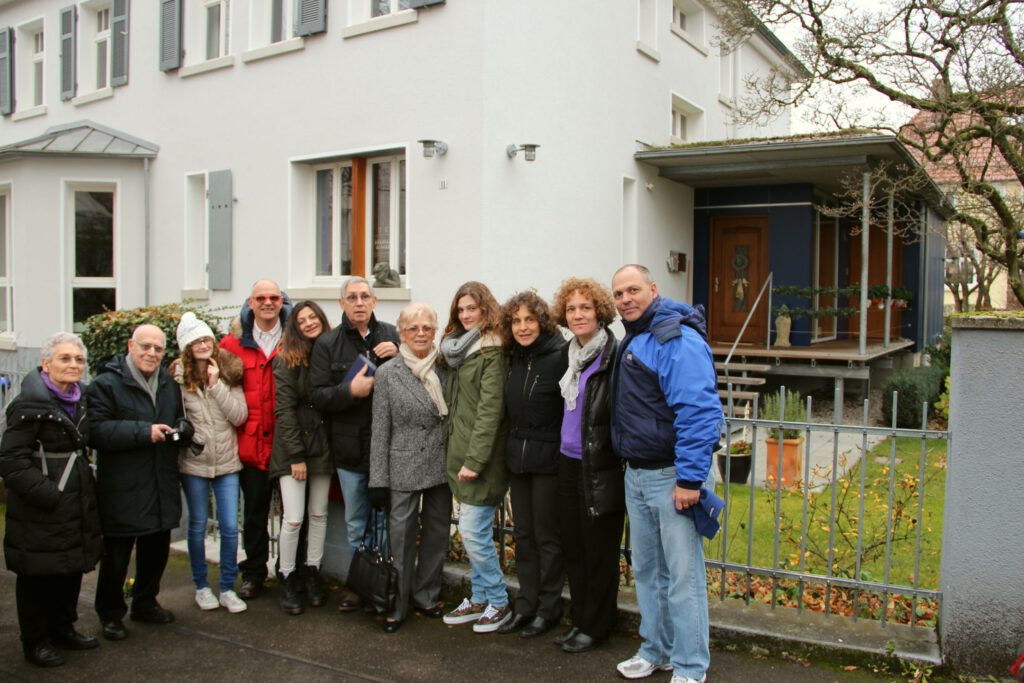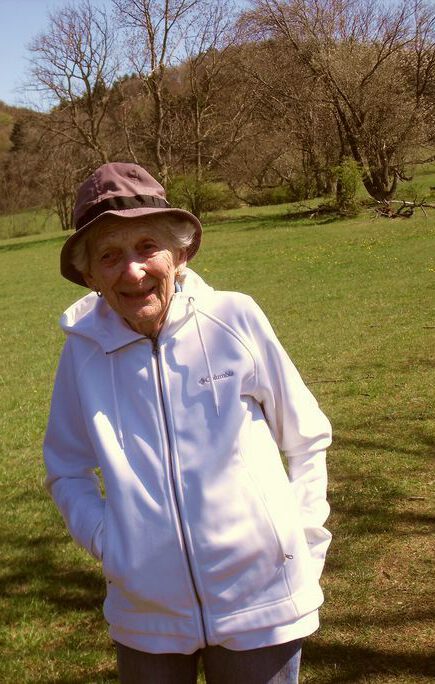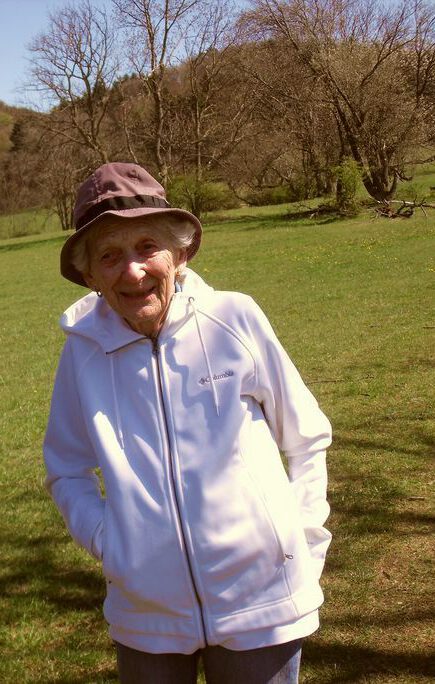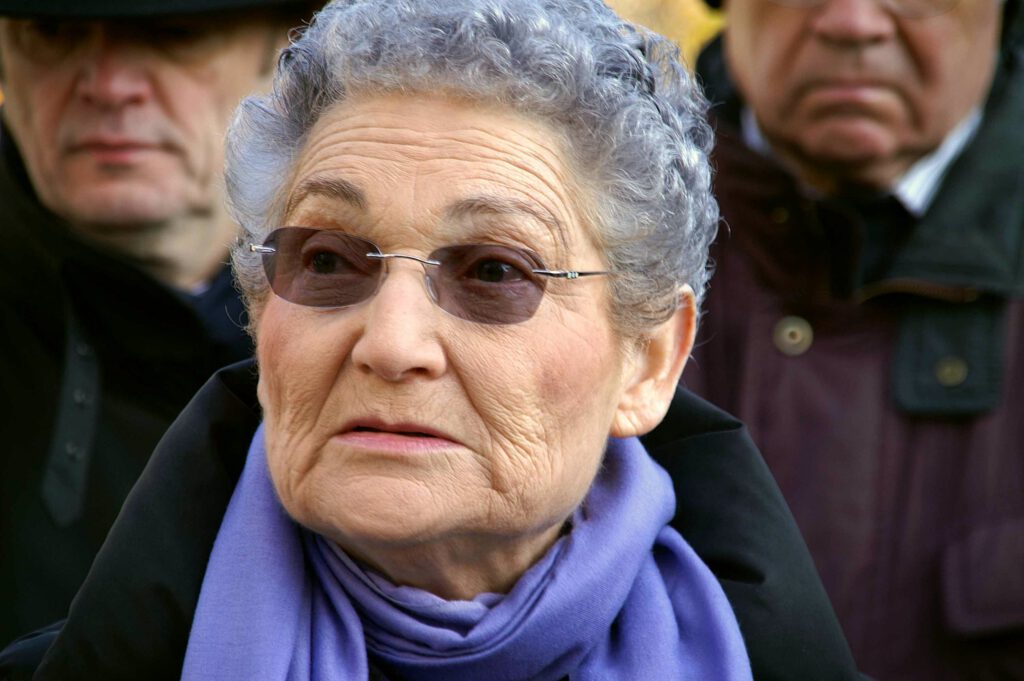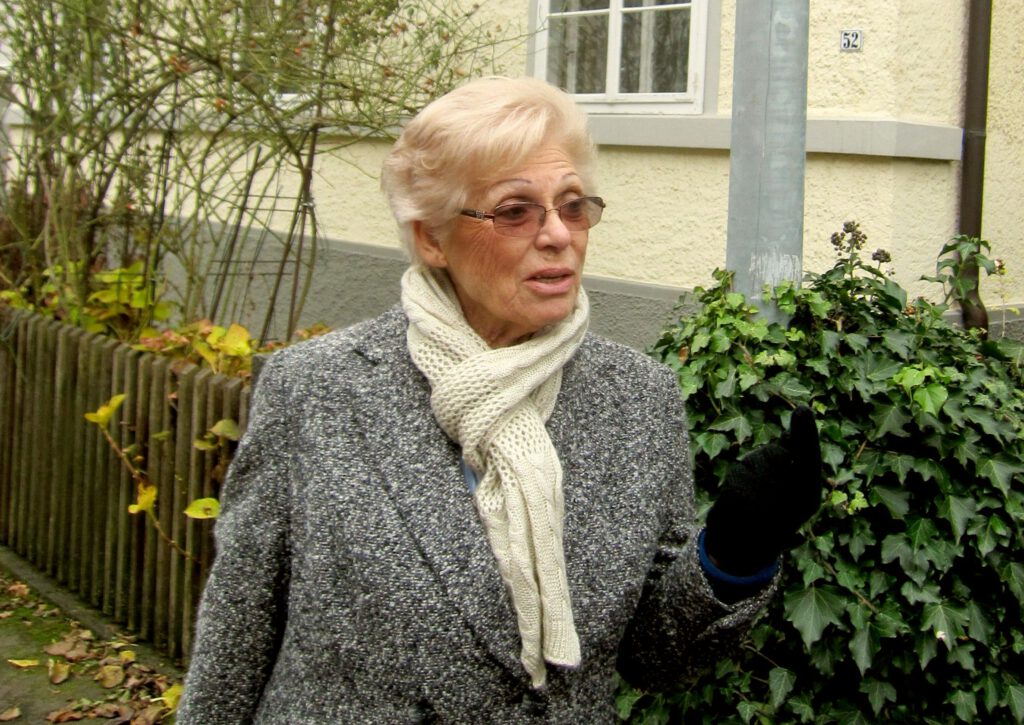 (May 25, 2021, kmr)
More about the Frankfurter – families you can find in the booklets (in German).
– Claudia Liebenau-Meyer / Klaus Maier-Rubner: Die stillen Helfer der Familie Frankfurter ISBN: 978-3-933844-59-0
– Klaus Maier-Rubner: Die Buntweberei Gebr. Frankfurter
ISBN: 978-3-933844-61-3